Invoices and receipts of payments
Indien Online Klantbetalingen gratis is geactiveerd krijgt elke klant per mail een factuur/betalingsbewijs zodra er een dienst online is betaald.
Het is mogelijk om de factuur op te maken. Ga hiervoor in de backend naar Instellingen > Bedrijfsinformatie  en klik vervolgens op Logo. U kunt vervolgens de huisstijl voor de factuur aanpassen. Ook is het mogelijk om uw bedrijfslogo te uploaden zodat deze op de factuur wordt weergegeven.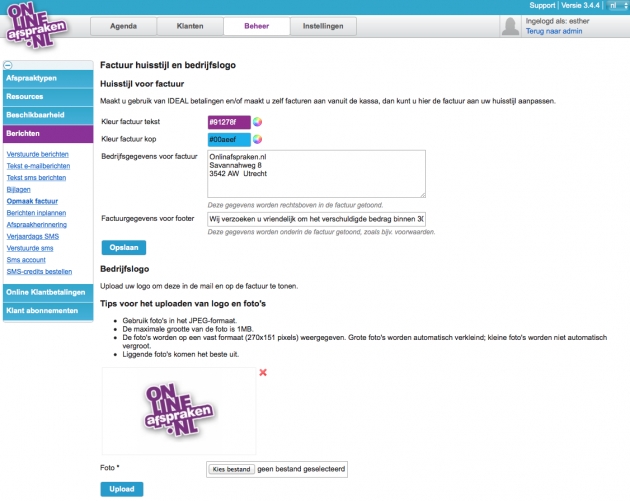 Voor het bekijken van de facturen/betalingsbewijzen gaat u in de backend naar Beheer > Online Klantbetalingen. Zodra er betalingen hebben plaatsgevonden vindt u hier een overzicht.

Indien u klikt op het PDF symbooltje verschijnt de (opgemaakte) factuur.