Everyone is searching online nowadays and your website has therefore become an important part of the customer journey. A good appearance of the website is important for attracting and retaining (new) visitors. With the online widgets of OnlineAfspraken.nl, customers can book an appointment directly via your own website and you can create your own design. This contributes to the overall appearance of the website and ensures recognition. That is why we briefly tell you about all the possibilities with the online agenda widget.
Choose a lay-out
Choose from one of the online calendar widgets and adjust the layout.
You can test all layouts in our demo.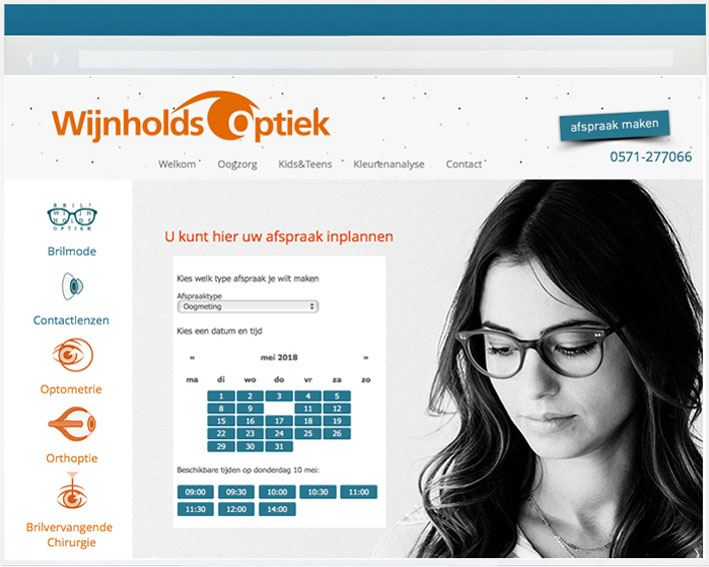 - Portrait and landscape: the two basic booking widgets. With this widget, the calendar is immediately visible and the available times are displayed according to the selected fields.
- Calendar with wizard: This widget shows the steps for creating an appointment. An image is visible for each appointment type (when added).
- Multiple appointment type widget: this widget allows customers to book multiple appointments at the same time. The available date and time is displayed on the basis of the selected appointments.
- Timetable: With the special timetable widget, all lessons of the whole week are displayed in a handy overview. The lesson or course can be booked directly at the touch of a button.
- Escape room widget: especially for escape rooms there is a widget with which the customer can easily book one or more room (s) for a group. All rooms are conveniently arranged side by side.
Website: www.wijnholdsoptiek.nl
Lay-out in your own branding
Determine yourself:
- The font and size.
- The color of the text, calendar, buttons, dates and links. With a color code you can set exactly the desired color.
- The text of the booking widget. You can change the default text in the widget in your own terms.
Specific widgets (per employee or appointment type)
Do you work with multiple employees or at multiple locations? You can choose to create a separate booking widget for each resource (employee, location or device) or for specific appointment types. By doing so, the customer can immediately book an appointment with the right employee or location.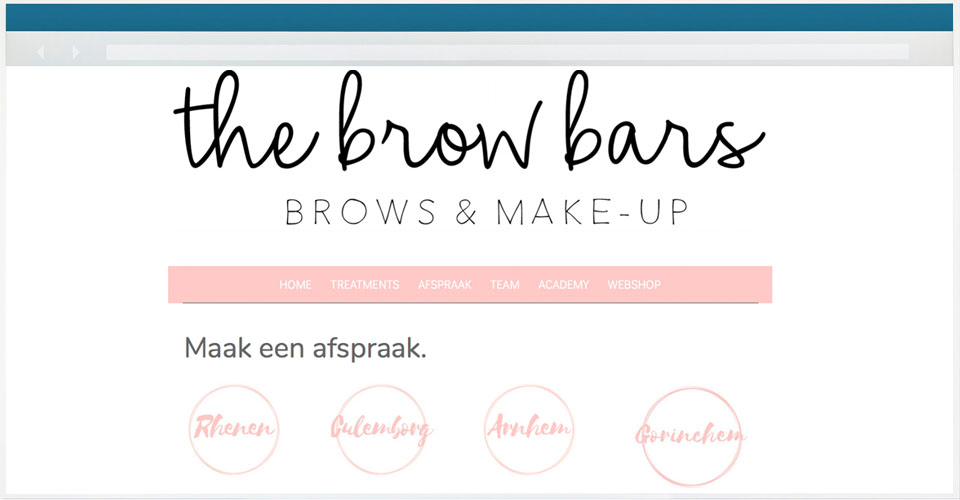 Website: www.thebrowbars.nl
More information about setting up the booking widget? Look in our support center under the menu: Booking widget. If you work with a web builder, he or she can quickly place the HTML code of the widget on your website.